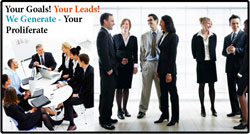 Our Company is to help increase your business - whether you want to attract new prospects, increase sales, communicate more effectively with existing clients or develop a professional brand identity we can help you to improve your profits.
Outsourced Marketing helps companies like yours to improve their profits by making their marketing more effective.


This can mean anything from simply re-designing a leaflet, to developing a search-engine friendly website complete with online advertising.
Whether you need to alter the tone of an advert, get your news into the papers, or find out what your clients really think of your services, Outsourced Marketing can help.